How to View Payslips and Pay History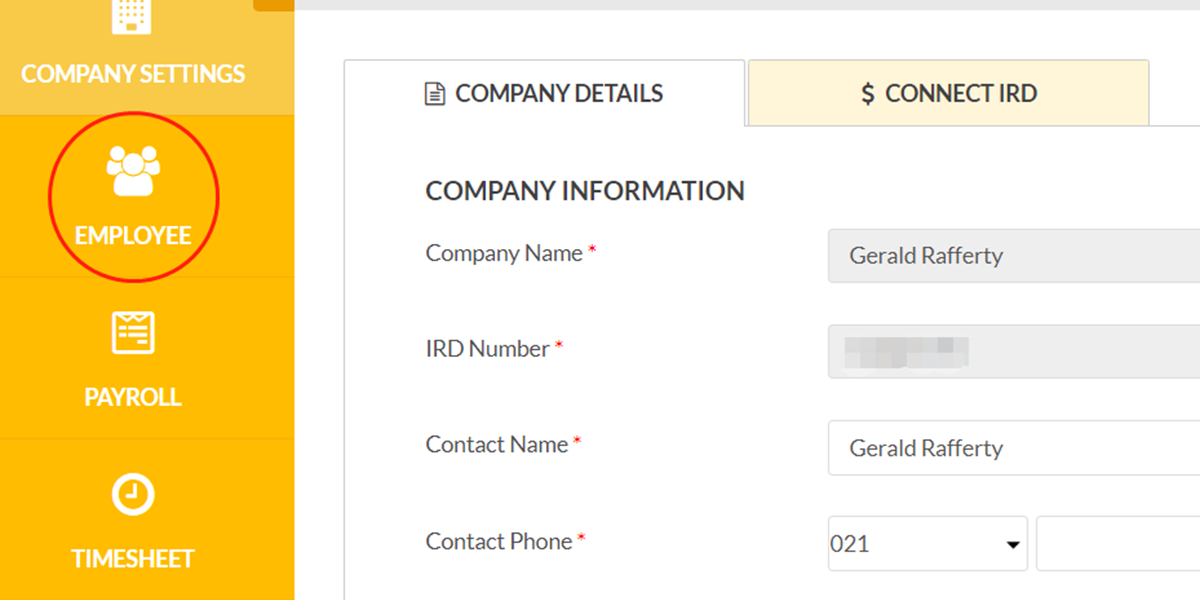 Section 1: View Payslips
1. Go to "Employee" tab.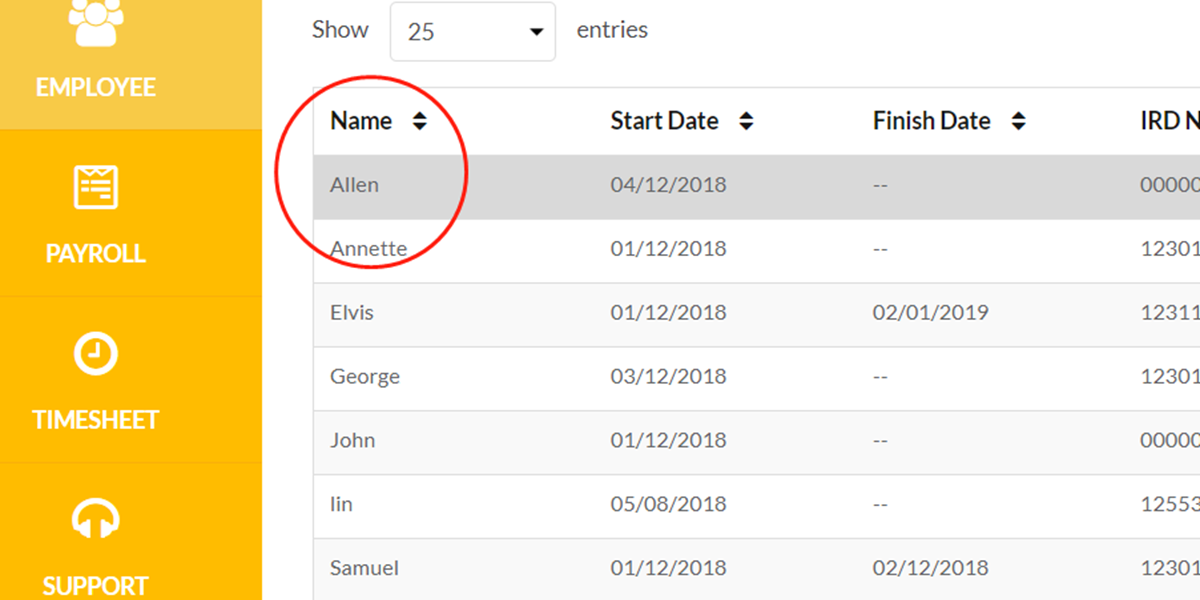 2. Click on employee's name.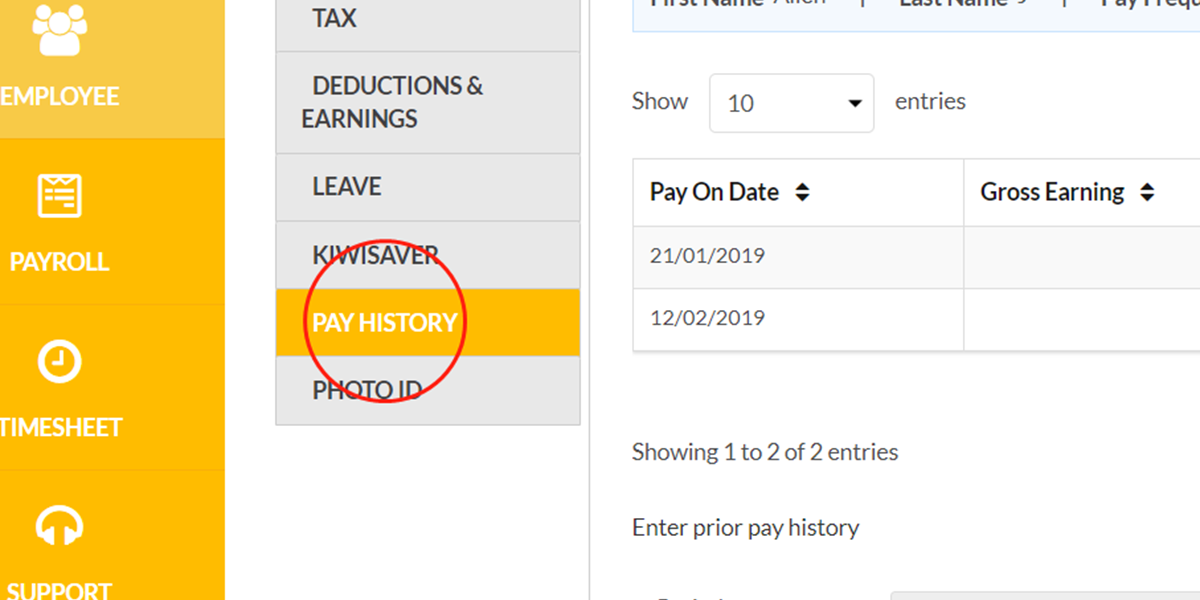 3. Go to "Pay History" tab.

4. Employee's pay history shows here.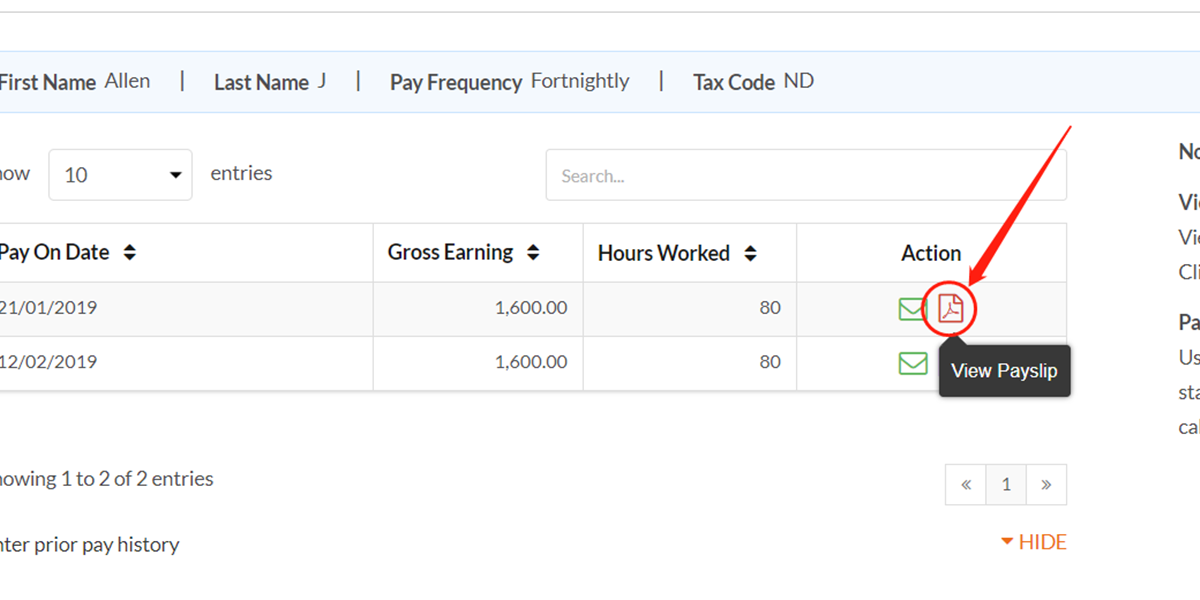 5. Click on right button to download the payslip.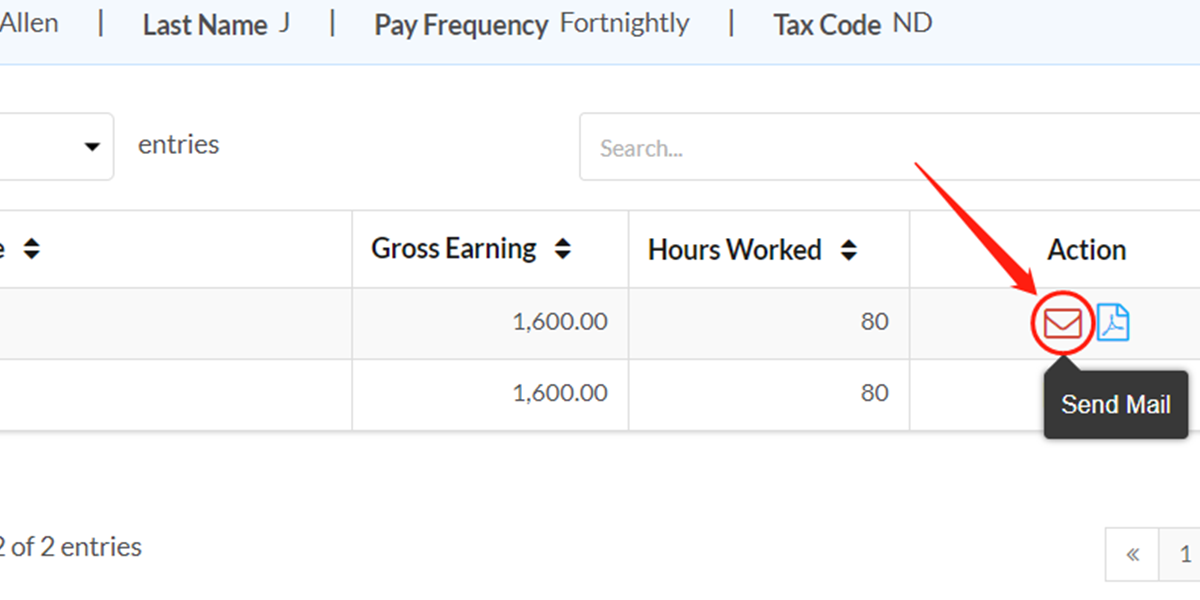 6. Click on left button to send the payslip to the employee in case he/she did not receive it.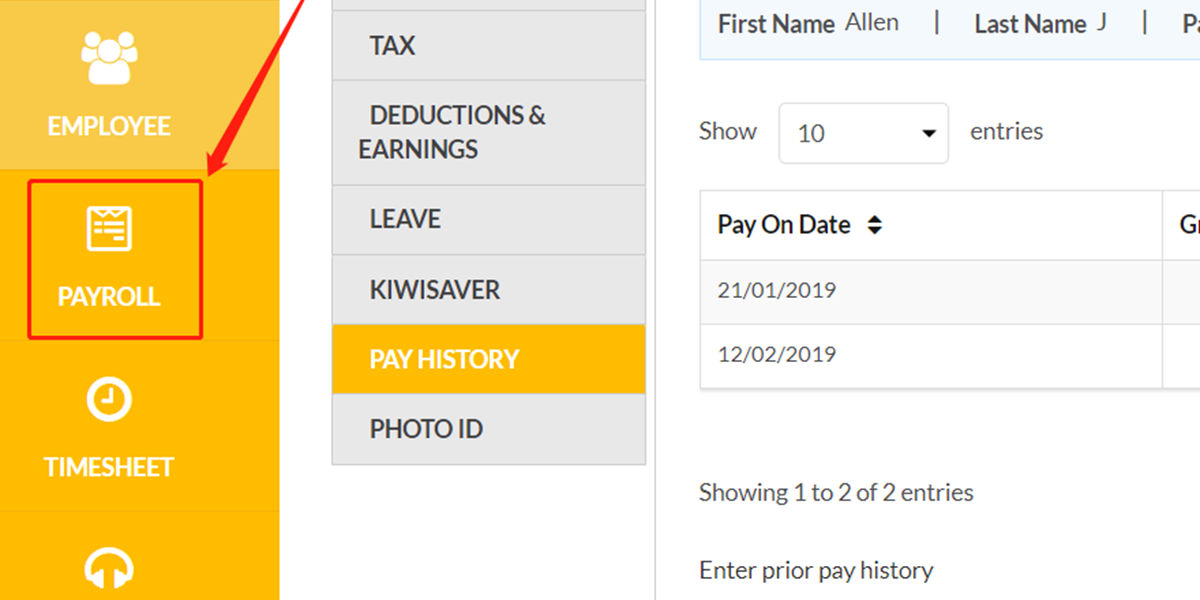 Sections 2: View Pay History
1. Go to "Payroll" tab.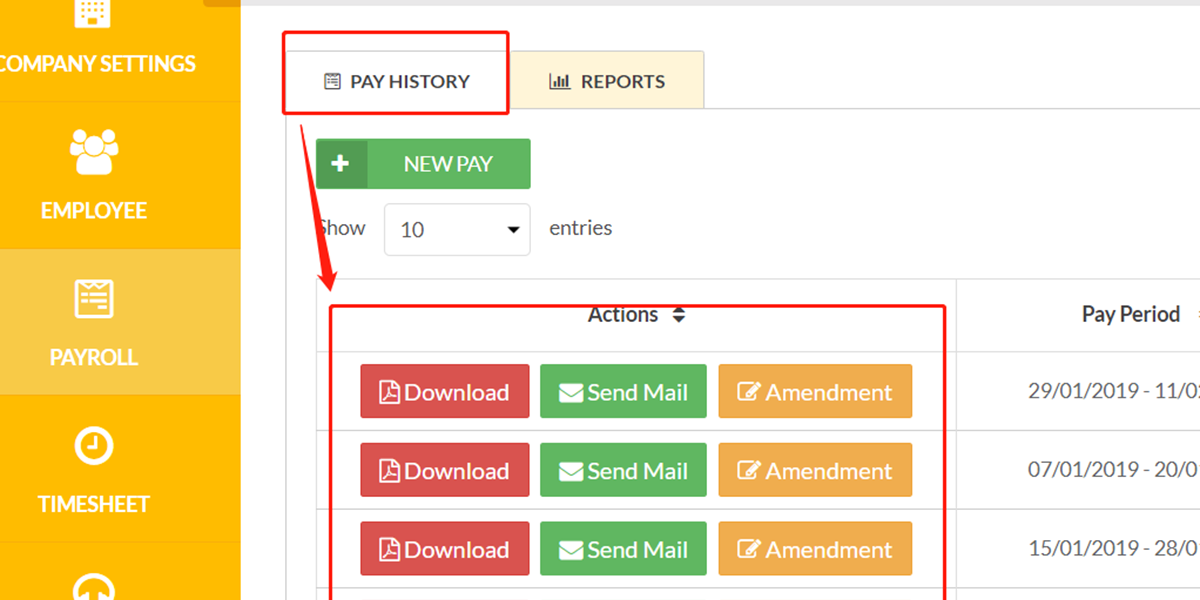 2. Under "Pay History" section, you can find all the pay history.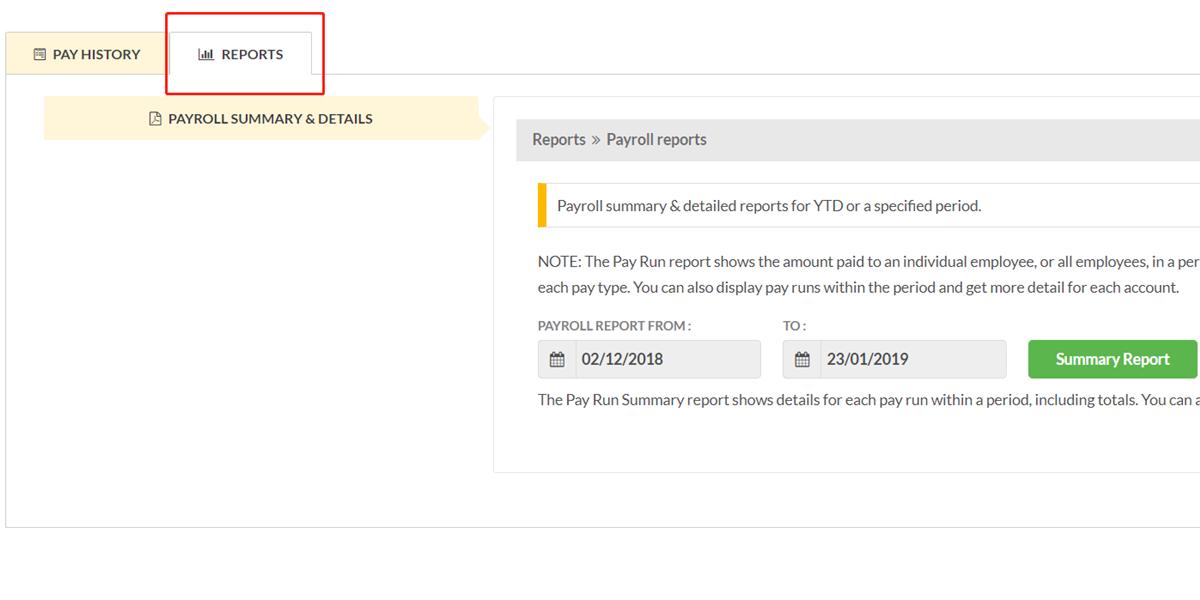 3. Under "Reports" section, you can download Payroll Summary Report according to the time range you selected.