How to Add Leaves in Payrun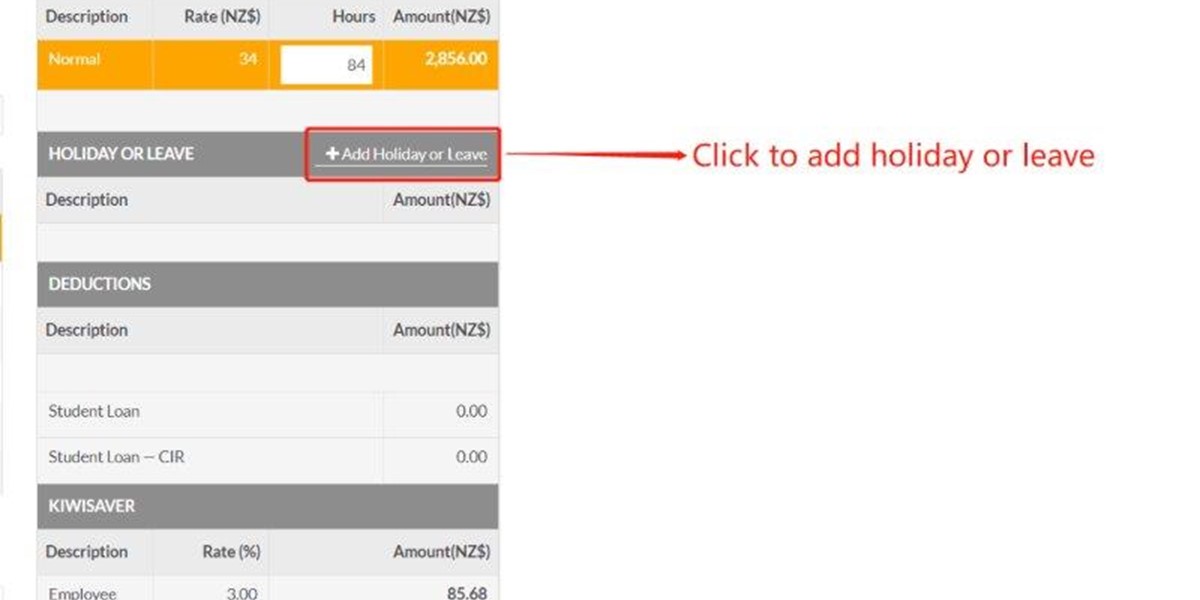 Get started
Click the button shown in the image to add leave for this employee.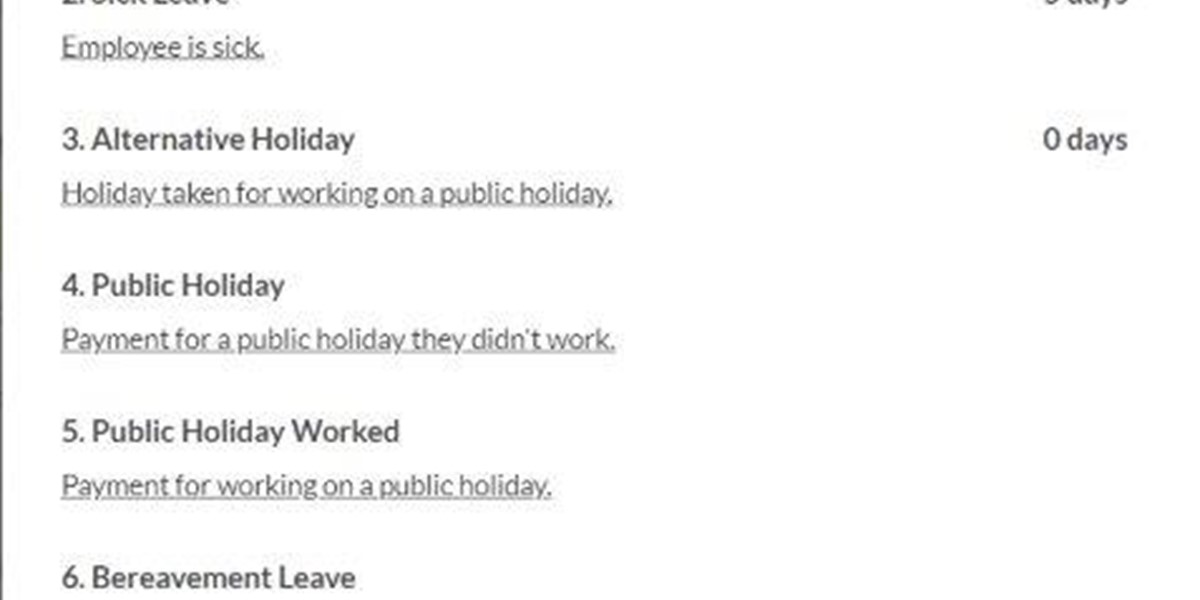 Step 2
There are in total 7 items in leave page:
Annual Leave;

Sick Leave;

Alternative Holiday;

Public Holiday;

Public Holiday Worked;

Bereavement Leave;

Final Pay.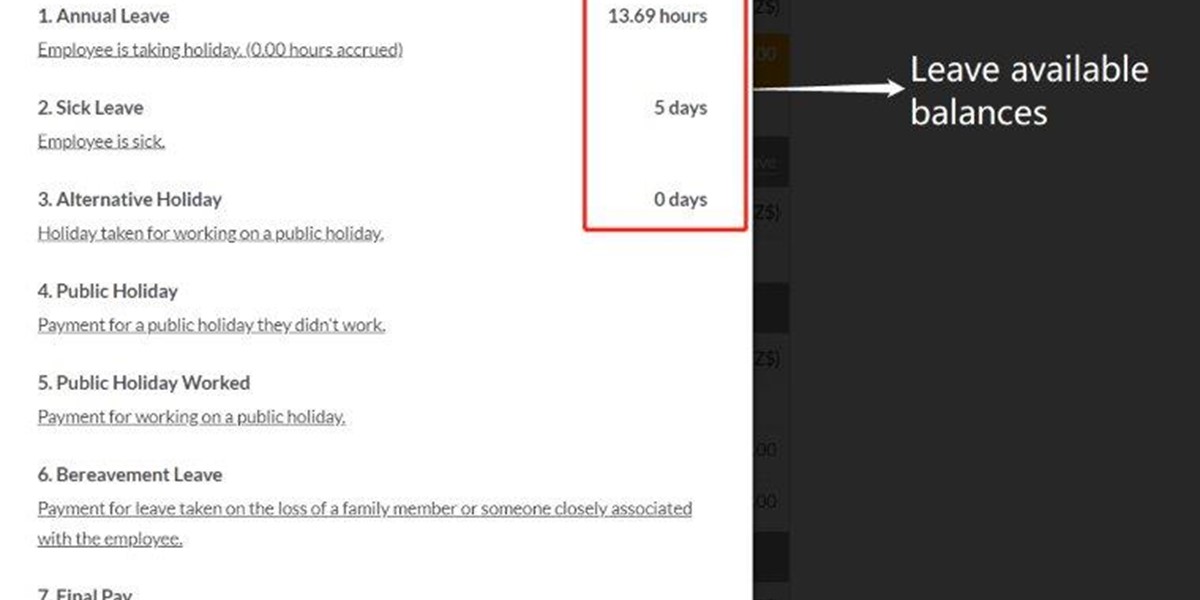 Step 3
Current available leave balances show on the right of the page.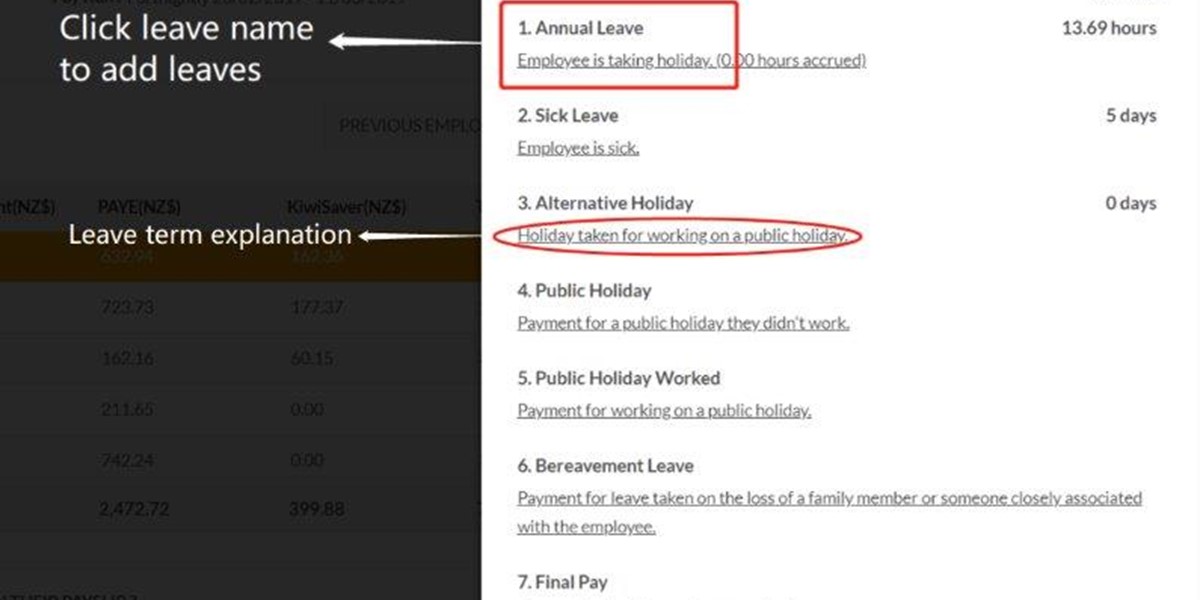 Step 4
Click leave names to add the leave.
The underlined words are the explanation of each leave item.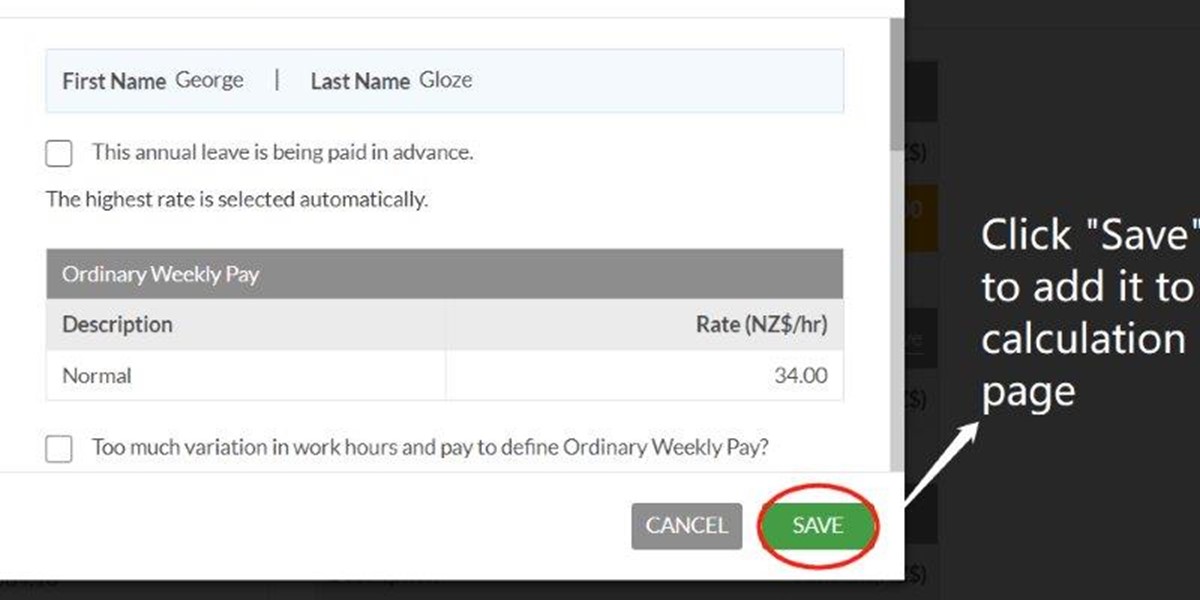 Step 5
For Annual Leave,
Click "Save" button to add it to calculation.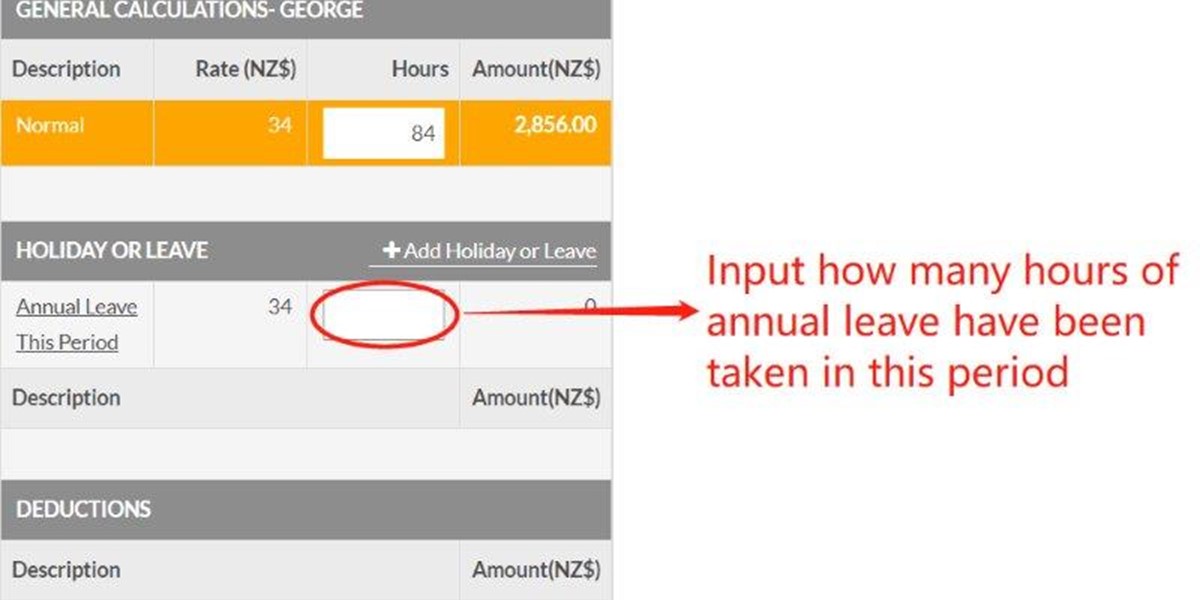 Step 6
Input how many hours of annual leave have been taken in this pay run period.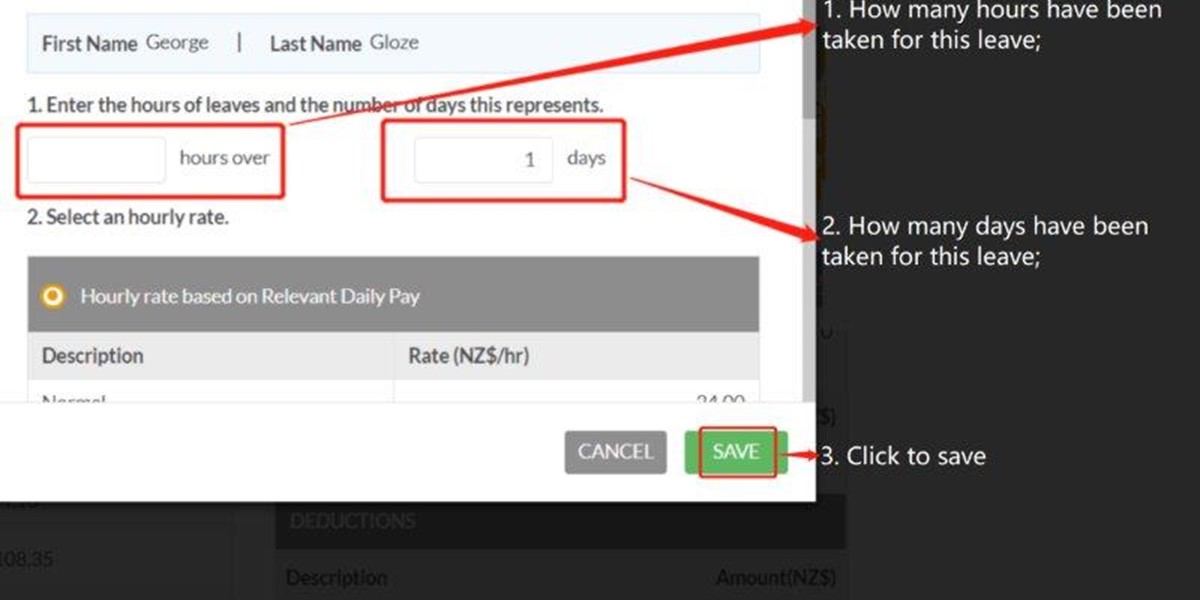 Step 7
For all other leaves, you need to input:
How many hours have been taken for this leave;

How many days have been taken for this leave;

Click to save.

Step 8
If you would like to delete one leave item, please:
Click the leave you want to delete;

Then click the button to delete.